a Design-Build firm
We Are A Full Service Residential Construction Company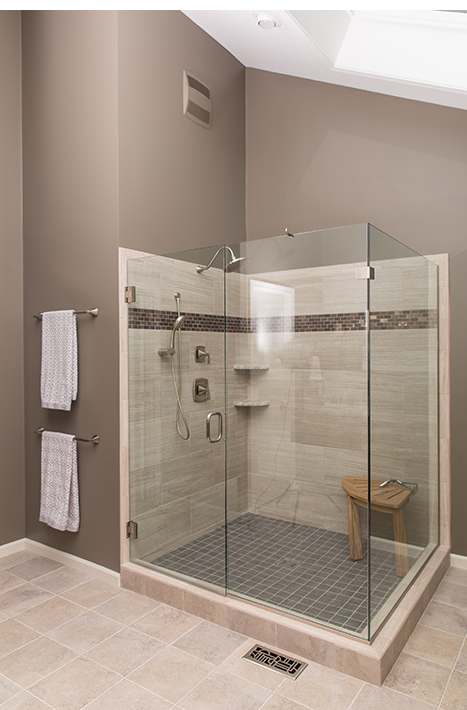 Dream Home Construction is a full service residential construction company serving the greater Cleveland area since 1993. At Dream Home Construction, we are focused on helping our clients fall in love with their homes again. We deliver a wide range of services for all residential homes and commercial office space from modifications to existing structures to building complete new structures.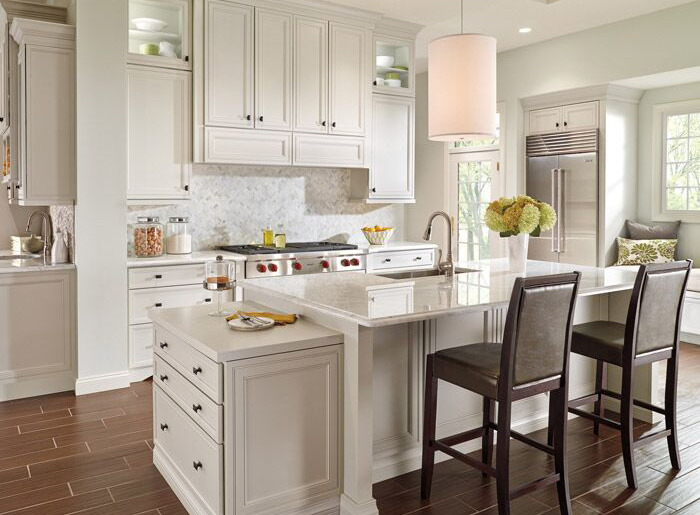 We are a Design-Build firm, we can take your project all the way from idea to reality. Our unique process ensures a smooth project with open lines of communication and the highest possible level of quality.
Since its beginning, Dream Home Construction has developed its respected reputation to become one of Cleveland's most trusted high-end home remodeling companies. We specialize in "Turn Key" projects. This includes in-house design and pre-planning your refined kitchen, luxurious bathroom, basements, sunrooms and even first and second story home additions ranging anywhere from 300 to 5,000 feet.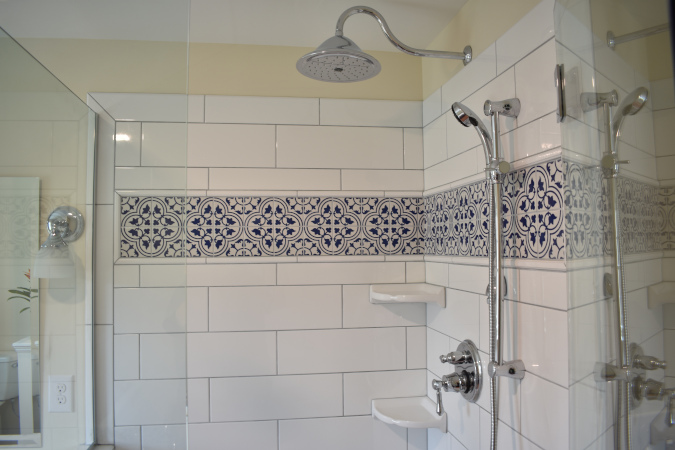 What Our Customers Say
The Bathroom looks great! What a beautiful transition!!
Thanks again for such a wonderful job on my house. I truly appreciate your honesty with me and dedication.
Dear Scott,
I've never had a workman do for me what you did the other day – with regard to the garage door opener. Your integrity with regard to your work speaks volumes about your character as a person. You have my vote!
It can rain from now on and you will not hear a single grouchy word from John or me. Our repair was so quick, so painless and has left us with waterfall is a distant memory. We feel reborn! Thank you both, Yvonne and Scott, and a special thanks to Specialized Concrete for their superior quality and responsive work. We are such happy campers that I will pass on your name to everyone who is currently underwater in Shaker Hts. Thank you again!
We never had a single worry or doubt about the quality of the work, timeless of the job, or professionalism of all concerned parties. One of the most amazing aspects of the work Scott Burton orchestrated was the time in which it was completed. From start to finish, Scott ran an honest, driven, through, professional and openly I recommend his expertise and company without reservation.
My Kitchen is a dream kitchen thanks to the Dream Home team!
Scott, You're the best!! My new in-law suite is perfect for my Mother in law. She is enjoying very much.
Thanks so much! The roof looks fantastic. Your staff are a pleasure to have around..
Thanks again for doing such great work on our lower level. The design of the new family room and all the detailed mill-work makes a real impact when people walk down stairs and the fireplace makes the room seem very warm and homey. Also once again we have a wine cellar that makes a statement. It is Both functional and interesting and the mill-work, stone wall, lighting and slate floor give it a sort of "old world" feel. It makes you want to.. well- drink some good wine! You and the crew were great to work with and it is always fun the enjoy the outcome.
Thank you for kindness and dedication is what makes you such wonderful people.
Best Wishes
Just wanted to say thank you for making a dream become a reality. We love our porch! Than you for sticking with us.
Thank you for the beautiful railing on my second-floor porch.
Beautiful job on our kitchen and bathroom. You have exceeded our expiation on a construction company. The staff has such a great knowledge and work detail and your integrity with regards to your work speak volumes about your character as a person. Our kitchen and bath  are truly a dream come true! We have  been showing it off to all our friends and family.
It's been 5 months since our kitchen was completed.  Dream Home Construction took us through every step of the way. Keeping us in the loop day after day.  In our new kitchen with pride we do beam. Thanks to Scott, Yvonne and the Dream Home Team.
My glamour bathroom is beautiful, thank you for making my dream come true!  Your staff, especially Yvonne has made this remodel very easy for us..
After remodeling was complete, the beautiful kitchen became the center of activity in my home. I proud to bring guests into my kitchen.  Dream Home Construction exceeded my expectations in all areas of planning and execution.
Scott,
We love the work you have done with our attic renovation and outside projects. We could not be happier with the finished product – a library and home office that we can be proud of and enjoy for many years to come!
Dream Home Construction did a fantastic job on my foyer I am  thrilled with the new look and very pleased with Dream Home Construction. project.
It is always fun to enjoy the outcome. Almost makes us want to buy another home and work on another basement.
I love my new bedroom! I cannot tell you how smart I was to ask you again to tackle "This Old House" for a renovation. It is my castle and I now love ALL OF IT!
Scott & Yvonne,
We are very pleased with all the work! After many disappointing experiences , we can hardly believe we found a contractor that works within a stated time frame and truly cares about the quality of the work right down to the most minute details!
Thank you for the wonderful job you did on my cottage. It's been such a pleasure working with you and your crew again. I love my fireplace, seeing my Great Grandfather's Rifle gives me a lot of pride!
Thank you for the glamorous bathroom, Your outstanding work has completed our home.
Scott,
I had to write you to thank you for yet another wonderful job, renovating and remodeling our 1922-era home. When we decided to remodel the basement this summer, we didn't hesitate in calling you.
Thank you for a great job.
I can't not believe that I have this gorgeous basement in my home. I gave you pictures from a magazine and you came up with all the ideas. My family and I could not be happier!
I'm so very pleased with everything and so grateful for your help (all the little things including the animal nest).
Our new garage addition is perfect for our new car, all of our friends and family can't believe that you were able to tie the new addition in and make it look like it's always been there.
We wanted to thank you for making this 100 year old house a true show place! We have been fortunate to count you as a passionate craftsman and friends.
Transform Your Home
Before & After